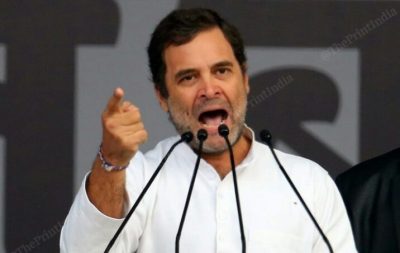 New Delhi, Jan 31 (IANS) A day after a minor opened fire on protesters near Jamia Millia Islamia in front of the police personnel leaving a student injured, former Congress chief Rahul Gandhi on Friday questioned who paid the attacker.
"Who paid him? " Rahul Gandhi questioned when asked about the shooting in Jamia area on Thursday afternoon ahead of the students march to Rajghat.
Earlier in the day, Congress MPs including party interim chief Sonia Gandhi held a protest in front of the Mahatma Gandhi statue to save constitution.
The Congress MPs also wore black bands on their arms. The Congress MPs are protesting over the controversial Citizenship Amendment Act (CAA) and the proposed National Register of Citizens (NRC).
According to Congress sources, the party MPs will also listen to President speech by wearing the black bands on their arms.