BY ARUL LOUIS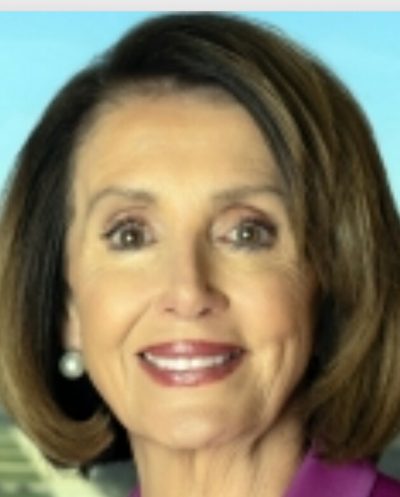 (IANS) The enmity between the Democrats and Republicans boiled over in Congress as Speaker Nancy Pelosi in an unprecedented show of hostility ripped up the copy of President Donald Trump's State of the Union Address dramatically and threw it on the desk as soon as he ended his ceremonial speech.
Under the cloud of impeachment, Trump delivered to the joint session of Congress in Washington on Tuesday the drama-packed speech that sounded like a prelude to his campaign for re-election and stirred the antagonism of the Democrats.
Pelosi later told reporters she tore up Trump's speech "because it was the courteous thing to do considering the alternatives."
The two of them have not spoken since October and Trump has been sending out a stream of insults against her on twitter and in speeches, calling her among things, "Crazy Nancy".
Pelosi ordered the impeachment proceedings against Trump tarnishing him, although he is certain to be acquitted of the charges on Wednesday by the Senate.
Trump show-cased the nation's economic advances and the trade efforts in the three years of his administration and avoided any mention of the impeachment.
Democrat Bill Clinton, who is one of the other two presidents to be impeached, delivered the State of the Union Address while the proceedings were on.
Trump created drama like in a TV talk show with an eye on the electorate by having a soldier serving in Afghanistan come to the gallery and reunite with his wife children when he paid tributes to her and other members of military families who are separated from their loved ones abroad.
In the middle of his speech he had his wife, Melania, present the Medal of Freedom to right-wing talk show host Rush Limbaugh, who is suffering from advanced lung cancer.
While his speech was focused on his achievements as he prepared to face the electorate, he launched attacks on "socialist" members of the Democratic Party, who he said wanted to nationalise health care, depriving people of private insurance.
He also attacked policies of what are called "sanctuary cities" like New York where he said local Democratic administrations protected criminal immigrants and cited the case of an immigrant who sexually attacked and killed a 92-year-old woman, even though he had earlier been arrested for assault and let off.
But he said that he was for legal immigration and reiterated his proposal for merit-based immigration that could benefit tens of thousands of Indians waiting for decades to get permanent immigrant status.
"We are working on legislation to replace our outdated and randomized immigration system with one based on merit, welcoming those who follow the rules, contribute to our economy, support themselves financially, and uphold our values," he said.
Listing his achievements, Trump declared, "I am thrilled to report to you tonight that our economy is the best it has ever been. Our military is completely rebuilt, with its power being unmatched anywhere in the world — and it is not even close. Our borders are secure. Our families are flourishing. Our values are renewed. Our pride is restored."
On the economic front, his biggest boast was bringing the unemployment rate to the lowest level in over half a century.
"Incredibly, the average unemployment rate under my administration is lower than any administration in the history of our country," he said, adding that it had benefitted African American and other minorities.
Taking a potshot at President Barack Obama and visibly angering Democrats, he claimed it was achieved by reversing his "failed economic policies."
There were protests from Democrats because Obama had successfully steered the US out of the 2009 "Great Recession," a legacy of his Republican predecessor George W. Bush.
While claiming victory over China in the trade war with the signing of an agreement, Trump also said incongruously, "We have perhaps the best relationship we have ever had with China, including with President Xi (Jinping). They respect what we have done."
The trade pact will "defend our workers, protect our intellectual property, bring billions of dollars into our treasury, and open vast new markets for products," he said.
He vowed to fight "radical Islamic terrorism" and said his message to terrorists was, "If you attack our citizens, you forfeit your life."
He cited the killing of Iranian Quds Force commander Qasem Soleimani and Islamic State terror group leader Abu Bakr al-Baghdadi as examples of the US avenging the killing of its citizens.
At the same time, he laid down the limits for US involvement abroad: "It is also not our function to serve other nations as a law enforcement agency."
Referring to Afghanistan, where the US is mired in its longest war ever, he said his administration was working to bring the troops back home.
(Arul Louis can be contacted at arul.l@ians.in and followed on Twitter @arulouis)