SANU V. GEORGE
Thiruvananthapuram: The soft spoken, low profile Kerala Minister for Food and Civil Supplies, P. Thilothaman worked hard since Covid-19 struck as he ensured there was food in every kitchen, as none in Kerala had to remain hungry, and there was no interruption in food supplies.
A first-time minister, 62-year-old Thilothaman represents the Communist Party of India (CPI) and completed a hat trick of wins from Cherthala in Alappuzha district, and he is a happy and contented man, as he spoke to IANS at his official residence here.
Q: When the lockdown was announced, did you fear for ensuring a clean and uninterrupted supply of food materials?
A: From a statistical point of view, I was not, because just before the lockdown was announced, we knew we had enough stock of food grains (rice and wheat) for six months, as the stock in the Food Corporation of India godowns in the state was full.
Our normal requirement of food grains in a month is around 1.18 lakh metric tonnes of both rice and wheat besides we had an additional stock of about seven lakhs tonnes of rice.
Q: What about other items like pulses and groceries?
A: That gave us a little bit of hiccups and we were rushing to see that the stocks arrive on time. You wouldn't believe that we managed to get four trains full of green gram and Bengal gram, besides sugar was brought in a ship from Gujarat.
Q: So the entire stock of food items was ready for distribution and did it go well?
A: I am extremely lucky because the CPI ministers over the past numerous decades have been instrumental in streamlining the time tested public distribution system in our state. So I became a big beneficiary as everything worked quite well when Covid-19 struck as the strong foundation of the system in place worked well.
Q: How many ration card holders are there in the state and can you explain the distribution of food grains during Covid -19?
A: There are over 87 lakh ration card holders in four categories in our state. Our normal monthly sales through 14,189 ration shops is around 1.18 lakh metric tonnes of rice and wheat. This time due to Covid -19 an extra 1.27 lakh metric tonnes (additional 50,000 tonnes from the state government and another 77,000 tonnes came from the Centre).
The stock was supplied to the ration shops and the distribution took place. The Kerala government then decided to give a kit of 17 essential items including pulses and other food items free to all ration card holders. Apart from the card holders, we gave the kit and food grains to various welfare and charity organisations, migrant labourers and plantation workers, who do not have ration cards.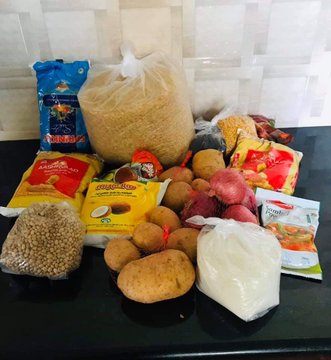 Q: What is the distribution plan for the month of May?
A: In May there will not be any free kits for distribution, but all the other distribution of food grains will take place. We are also planning to supply 10 kilogram of rice @ Rs 15 ( cost of rice in the open market is above Rs 40 a kilogram) to certain categories of ration card holders.
Q: Are you happy with the distribution, and did it take place on time?
A: Of course, we were able to distribute 70 per cent of the entire supplies in a matter of five days to the 14,189 ration shops across the state. Likewise packing of kits close to 89 lakh is a huge task and we expect to finish the distribution of free kits in a matter of 10 days. Apart from our staff, there were thousands of volunteers who come to pack the kits.
Q: What's next ?
A: Our own brand Supplyco, (which acts as the execution arm of the Department of Food and Civil Supplies selling all food items) has 1,589 shops across the state and there are just 12 more village councils that do not have one unit. We will ensure that every village council has one. We have already launched the home appliance division. Soon we are opening a state of the art Rs 16 crore Suburban Mall at Piravom in Ernakulam district.
Q: So what's next for you in politics?
A: Since I have completed three terms, my desire is to return back to party work, as I feel I have had a long innings (three terms) as a legislator. I am quite happy that my department has been able to do justice to our people during Covid-19. Each and everyone in my department worked hard for this.
(IANS)