New Delhi, Feb 4 (IANSlife) Obtaining healthy tresses may not always require a salon treatment. With a few ayurvedic remedies, your hair can regain shine and health.
"A number of factors can affect hair health. It can be lifestyle choices, poor health conditions, eating an excess of junk food, and pollution which can leave them dry and lifeless," Mohamad Yusuf N Shaikh, Founder of Kudrati Ayurved told IANSlife.
He suggests these tips for healthy hair.
Eat more protein: Amla is a top natural immunity booster and can give your hair strength and luster. The surplus of Vitamin C helps halt premature graying. It contains high amounts of iron that improves blood circulation around the scalp and stimulates hair growth. It provides relief to itchy scalp by reducing dandruff.
Proper oiling with Bhringraj: A time-tested natural hair ingredient, Bhringraj, helps keep your hair shining and promotes growth.
Antioxidants with Shikakai: Shikakai has fantastic hair-cleansing properties and is used as a natural alternative to shampoo. Shikakai is rich in vitamins A, K C and D which keeps hair healthy.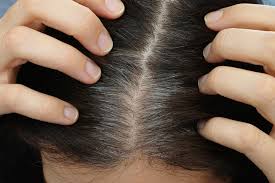 Scalp friendly Reetha: Reetha is a versatile ayurvedic herb used in shampoos. Reetha is scalp friendly and contains a good source of Vitamin A, K, E and D which provides nutrition to the hair making them smooth and silky.
Hair Strengthener Coconut: Coconut Oil stimulates hair growth. It contributes to hair length by preventing hair breakage and split-ends. It is a hair essential which can make your hair look perfect.