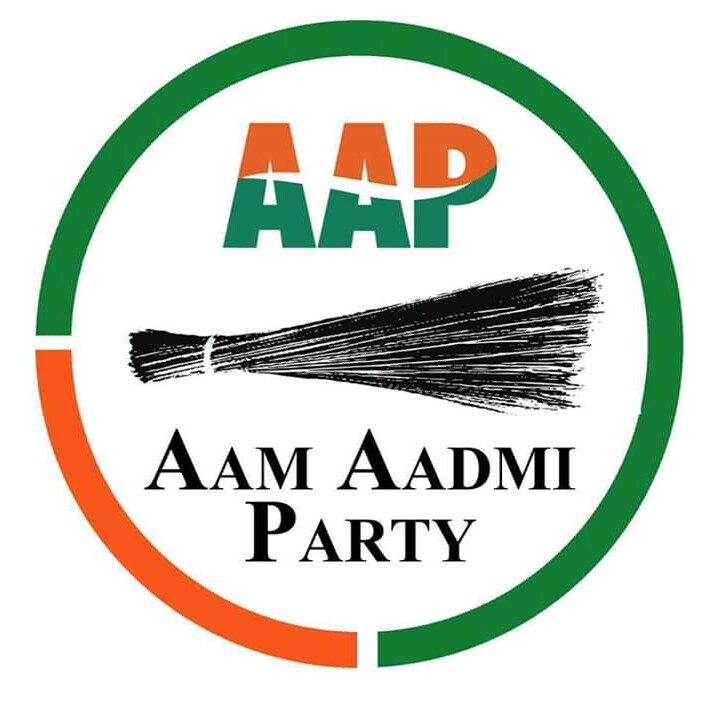 Lucknow, Feb 25 (IANS) The Uttar Pradesh Congress is now losing its leaders to the Aam Aadmi Party (AAP) which is preparing to make inroads in the state politics after it swept Assembly elections in the national capital.
Nadeem Ashraf Jaisi, a senior Congress leader from Jais in Rae Bareli, along with his supporters, have joined the Aam Aadmi Party.
This is the third major setback for the Congress in Rae Bareli where two of its MLAs have already severed their ties with the party.
In a letter written to the Congress members on Sunday, Jaisi has blamed JNU alumnus Sandeep Singh, believed to be political advisor of Rahul and Priyanka Gandhi, for pursing a "different ideology" than those of Gandhi and Nehru and "sidelining" the senior party leaders.
The other senior Congress men, expelled by the party in November 19 last year, had also blamed Sandeep Singh for 'imposing the left ideology on the Congress'.
Talking to IANS, Nadeem Ashraf Jaisi said, "To make matters worse, a person from Rihai Manch (NGO) who has never worked for Congress, has now been made Rae Bareli in-charge and UP Congress secretary. I feel suffocated in this set-up. As it is Sandeep Singh who is known more for his bad behaviour than his political work."
Haji Siraj Mehndi, who was expelled with nine other senior leaders in November last year, said, "Jaisi hails from Jais in Rae Bareli and has been close to Rahul and Priyanka Gandhi. He was the Youth Congress head for almost 10 years and has a good rapport in the cadre especially with the young. His leaving the Congress will undoubtedly be a setback for the party. I do not understand why the leaders are allowing people to leave the party when they should be reaching out to people."
Party leaders, in general, feel that Nadeem Ashraf Jaisi leaving the party would weaken the Congress in Rae Bareli.
Rae Bareli is the only Lok Sabha seat that the Congress holds in Uttar Pradesh. Congress president Sonia Gandhi had won the seat in the 2019 Lok Sabha elections.
A senior party leader said, "This also suggests that young Congress members are losing confidence in the state leadership due to faulty policies and are looking towards greener pastures. Many leaders are feeling suffocated after leftist leaders from JNU and other central universities have been given charge of the most departments in UP."
Sources claim that two Congress MLAs may also drift to AAP, since they anticipate bleak prospects for the Congress in the 2022 polls.
The party has just seven legislators in UP assembly.
The effective party strength, however, is five because two MLAs, Aditi Singh and Rakesh Singh, both from Rae Bareli, have already distanced themselves from the Congress and have openly declared their appreciation for the BJP.
Meanwhile, former office bearers of the party, Muneesh Chaudhary (ex-vice president), Watan Sinha and Dhanraj Sonkar (both secretaries) have also switched sides in the presence of AAP MP Sanjay Singh.
Congress spokesman Virendra Madan, however, claimed that these leaders would not have any impact on the Congress.
"There will be no impact of Jaisi and others quitting the party. Jaisi had gone to BSP in the past and had returned to party fold before 2017 State polls," he said.